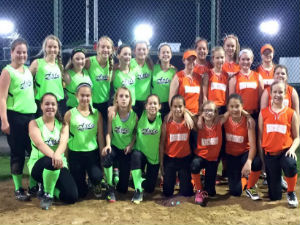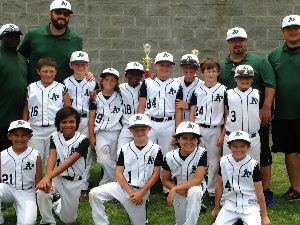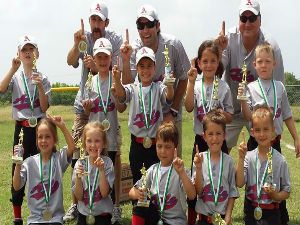 Want to play? Get in touch!
If you would like to join our league next season, sign up or contact us to find out more information.
Email:
Phone:
(817) 381-8709


Stinger Field Address:
9980 Ten Mile Bridge Road, 76135
Connect with us on Facebook:
---
WELCOME TO AZLE LITTLE LEAGUE
SPRING REGISTRATION IS OPEN!!!
WE WOULD LIKE TO WRAP UP REGISTRATION BY FEBRUARY 14th IF AT ALL POSSIBLE...THANKS!
WE WILL BE HAVING ON-SITE REGISTRATION AT TRYOUTS starting at 1:00pm Saturday and then at the times posted below on Sunday and Monday
Evaluation/Tryouts will be at the Azle High School indoor practice facility...schedule is as follows (TBall and 6U CP1 do not have evals):

All Softball divisions:  Saturday, Feb. 11 at 2:00 pm

8U CP2 Baseball division:  Saturday, Feb. 11 at 4:00 pm
10U Minors Baseball division:  Sunday, Feb. 12 at 2:00 pm
12U Intermediate Baseball division:  Monday, Feb. 13 at 6:30 pm
Juniors Baseball division:  TBD
We know everyone has busy schedules but we ask that you please make every attempt to have your child be a part of the evaluation process.

Thanks for your time, please email us with any questions at azlelittleleague@yahoo.com
Opening Week is March 20th!!!

Azle Little League is a chartered member of Little League Baseball, Inc. and is a non profit youth organization providing local youth the opportunity to participate in a competitive baseball and softball program.